LAPIERRE XRM 6.
?
The price contains loan payments and bicycle insurance
24 monthly instalments
Description
Spolehlivý, pohodlný, dynamický a lehký cross country stroj v maratonské variantě s vyššími zdvihy pro delší tratě? Ano, to je LAPIERRE XRM. | LAPIERRE XRM je maratonská varianta lehkého, dynamického cross country stroje na delší tratě s vyššími zdvihy. Od předchozí řady XR 2021 se nové modely liší delším reachem a nižším stackem pro lepší závodní pozici. Kolo je stabilnější při sjezdech díky menšímu hlavovému úhlu a účinnější při jízdě do kopce díky strmějšímu úhlu sedla. Zadní stavba kola je lehká a pohodlná. Všechny kabelové vstupy i výstupy jsou zapuštěny do karbonového rámu a součástí základní výbavy XRM je teleskopická sedlovka. Dalším upgradem nové řady jsou robustnější řetězové vzpěry pro větší tuhost a důmyslněji tvarovaná sedlová vzpěra pro větší pohodlí. V horní rámové trubce je otvor pro vedení kabelů systému lockout řídítek. Součástí je i chránič dorazu řídítek na horní rámové trubce, možnost dvou košíků na láhev a výběru různých převodníků.Značka LAPIERRE je zárukou kvality. Technologická inovace, proslulý design, zkušenosti nejvýznamnějších závodních podniků. To vše se odrazilo na výrobě jízdních kol, elektrokol, sportovního oblečení, komponentů nebo cyklistického příslušenství.
Headquarters & Showroom
Showroom with e-bikes
and accessories.
Part of our headquarters is also an e-bike shop, service and presentation of accessories such as stands, chargers, GPS modules and software.
Contact us
Evropská 125
261 01 Příbram
Czech Republic

www.kolonaoperak.cz
Show on map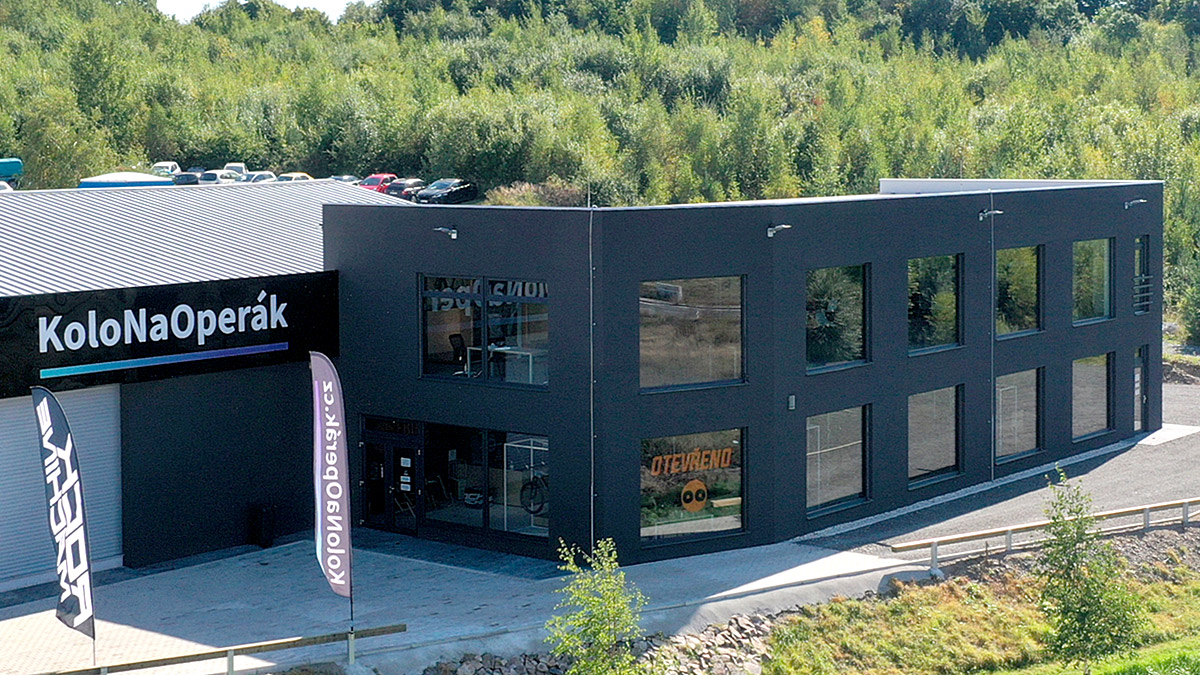 Where do you buy operational leasing bikes?
Take advantage of our partner's collection points
We have prepared a clear map with places where you can buy and pick up your new bike for operational leasing.
Go to map
Do you need more?
We can also provide your fleet with:
brackets
and stands
Chargers
and stations
GPS
modules
electronic
book rides
mobile
service
winter
storage